Choosing a bicycle for cycle tour
A bicycle is not only an affordable means of transport, helping to keep yourself fit, for someone it is a hobby and a way to travel, but someone doesn't even imagine his life without it. The bike does not need refueling and expensive maintenance, allows you to bypass traffic jams and not suffer in search of a parking space, and you can ride it not only on asphalt city roads. The following article contains the information on which bike is better to choose for yourself and for your bike tour.
How to pick up the best bike for your cycling tour
There are the following main types of the bikes:
city or road;
racing;
motor cross or BMX;
mountain or multi-terrain bike.

Also, sometimes subtypes or intermediate types are distinguished: cruiser, touring, hybrid, etc. To choose the type of bike, you need to decide where and how you are going to ride it. This will not only help to find the optimal model, but also save money. City bike (alias road bike) is designed to get around the city, its main advantages are comfort and practicality. The wheel is located above the saddle and is adjustable in height, so the driver's seat is straight (as on the chair). The saddle is wide and soft. Half of the models have a low arcuate frame so that it is comfortable to sit down and ride in casual clothes, including skirts and dresses. The speed ranges from 1 (single speed) to 8, but usually 3 (for unhurried riding through the city this is more than enough). Fenders and chain protection are necessary so as not to stain clothes, there is a parking support and a bell. You can carry small loads on a city bike, so a rack or a basket is often included. This type of bike is designed for riding on smooth roads, including smooth rough tracks or a well-trodden path. You shouldn't ride along bumpy tracks or dashingly jump over curbs, because in most models there is no suspension (and if it is installed, then only the front one).

Racing bikes are designed for cycling, because the entire design of such a bike is provided for high-speed riding on a smooth asphalt surface. The handle bar in the form of "ram horns" provides options for a grip on long trips and the possibility of stretched fit (the body is parallel to the frame to improve aerodynamics), the thinnest and lightest frame, wheel diameter of 28 inches, narrow smooth high-pressure tires, no suspension.
Mountain or multi-terrain bike (MTB) is currently the most popular type, which is largely due to its versatility. Initially it was intended for off-road riding, but also it is convenient to use it in the city, especially if you ride not only on smooth roads.
It is more difficult to gain high speed on MTB compared to touring and racing bikes, but its wide tires allow you to ride on asphalt, primer, grass, stones, sand, etc. The presence of one or, especially, two damping units significantly increases the ride comfort on rough road. Thanks to the gearshift system on a mountain bike, you can ride on a steep slope without applying extra efforts, and a strong frame reduces the likelihood of serious damage to the bike at accidental biff.
Best touring bikes were created by tourists for tourists, so their purpose is to travel on long distances with bulky luggage. The choice of characteristics depends on where and how loaded you are going to travel, as well as what is more important: speed, mobility or comfort level of luggage transportation. If you plan to travel for a long time with an overall load on a flat road, then it is better to choose a "classic touring bike" – a frame with an extended wheelbase and elongated chain stays. When the rear wheel is located far enough, the luggage is convenient to fix and it does not interfere with work the pedals, shaking on obstacles is not so noticeable, and the muscles are less tired during a long trip. Lower center of gravity improves handling when riding with luggage. The disadvantages of this design are the loss of mobility and slow cornering.
If you are going to travel on mountainous and broken terrain, then it makes sense to consider models more similar to mountain ones or adapt a mountain bike accordingly. When the wheels are closer to each other, and the front fork has a smaller angle of inclination, the handling will be higher, but it may not be so convenient to carry the oversized luggage (with short chain stays it will be harder to fix and easier to hit with the foot). By placing the saddle closer to the pedals, you will be able to accelerate faster and climb easier, but this will give more strain on the muscles during long rides.
The most common is straight bicycle handlebars or similar to "ram horns." The latter allows you to change the grip and position, thanks to this, you can ride for a long time at high speed, the arms and back is less tired. The choice of wheel size is more a matter of taste, but a bicycle with a smaller diameter is more compact and more convenient for transportation. When choosing a brake system, you need to understand that you need more effort for braking with a load, the most reliable option is the one equipped with hydraulic disc. "Touring bikes" are equipped with several gears, including the gear for climbing up the hill and accelerating in a straight line, double or heavy-duty wheel rims and many additional elements that are useful on the road (front racks, flashlights, bottle holders, etc.).

How to choose the bike by parameters
Damping unit
When moving on a flat road, especially at speed, suspension will hamper, however, the more relief is the coating, the more it is required. It makes sense to pay attention to the damping units if your weight is more than 90 kg and you are not going to ride at a leisurely pace.
Depending on damping units and their number, the bikes can be divided into three types:
Suspension free, rigid type.
With front damping unit — hardtale type.
With front and rear damping unit— full suspension type.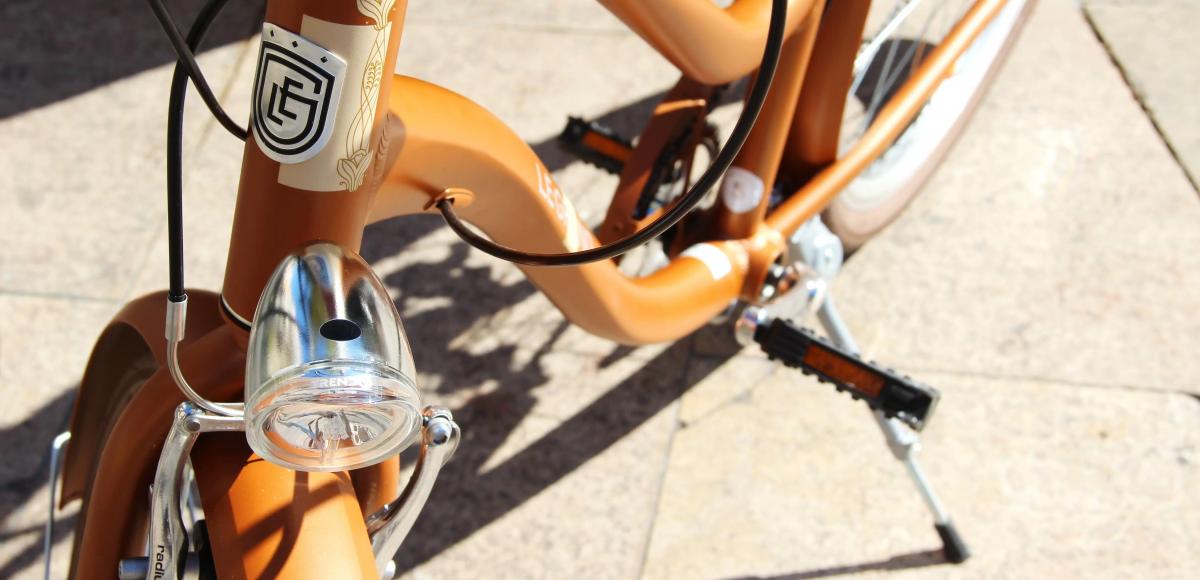 What is affected by the size of bike wheels and tires?
The size of the bicycle wheel is measured in inches and affects the handling and ride comfort. In adult bikes, the most common sizes of wheels are 26 inches, 27.5 inches, 28 inches and 29 inches. The smaller the diameter, the more mobile is the model and less effort applied to accelerate, but large-diameter wheels allow you to develop a higher maximum speed and provide greater smoothness of movement.
Before you choose a bike with a specific wheel diameter, pay attention to the dimension of the tires. Everything is simple: the wider is the tire and the more profiled is the tread pattern, the harder it is to race the bike, but the better it will overcome complex coatings such as sand and slushy dirt. Wide tires (from 2 inches in diameter) are usually installed on mountain bikes. You should choose tires about 1 inch wide for urban roads and highways and, if you plan to ride also outside the city, but not off-road -choose tires of the average thickness.
Bike selection according the height, frame material and size
The frame is the main part of the bike, and its type and size are very important to consider for a person of a certain height and build. The frames are made of steel, aluminum alloy and carbon. The steel frame of the bicycle is the most durable and less susceptible to damage, and, if necessary, is easily repaired, but its weight is more than other materials. A bicycle with an aluminum frame is significantly lighter, resistant to corrosion, but costs more and is more difficult to repair. The carbon bicycle frame is the lightest, and is not inferior in strength to aluminum. At the same time, the cost of bikes with it is much higher than with a frame made of aluminum alloy.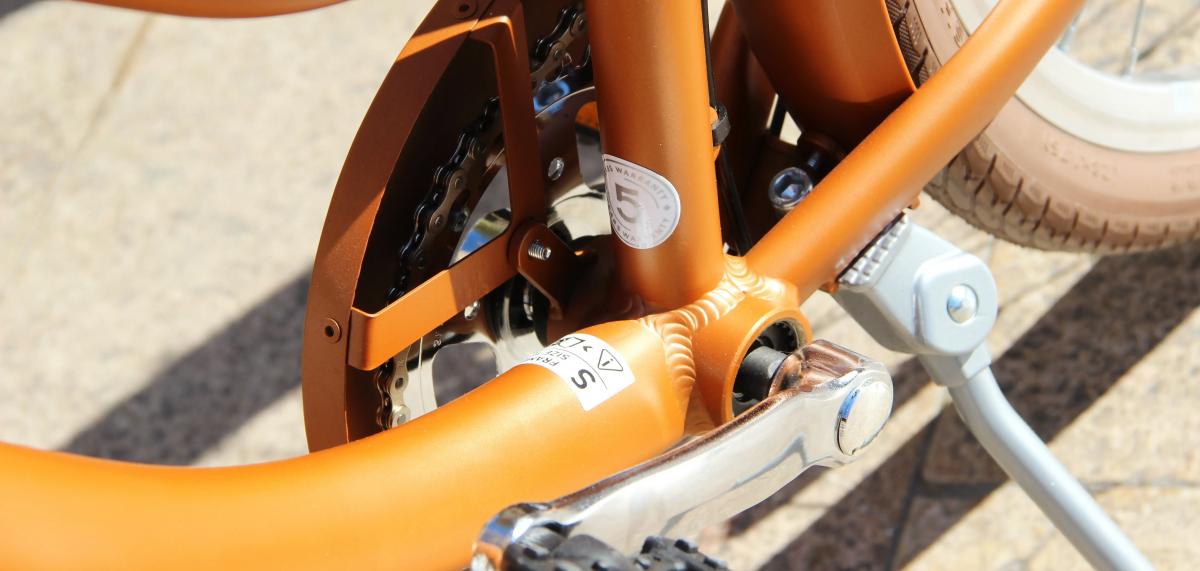 Various types of brakes and their differences
There are three types of bike brakes:
It is preferable to choose disc brakes for mountain and touring bikes – they are most effective in all conditions. In other cases, there is no special reason to pay up for them.
I hope we helped you understand the basic parameters of bicycles, and now we invite you to our store, where you can choose the best bike for yourself to travel around Valencia.