Cycle Travel and Type of Cycling
Even the first model of a Dandy horse bicycle gave an idea of how to travel all over the world in an easy way. Later, the two-wheeled design has repeatedly changed and improved. And in 1878, the cycling travel movement swept the UK, which led to the formation of clubs for cyclists (the Cyclists "Touring Club"). Later cycling fever spread throughout Europe. In 1880, the model of the bicycle got its usual appearance – its wheels became the same size. Then, with the birth of a new safe model of bicycles, cycle tour movement began to develop.
Bike Adventure and Types of Cycling Tours
Adventure travelers do not stop only on city walks, but also develop cycle routes for traveling far away from civilization, to far corners and scenic places of Europe. This is a good option for the whole family. The benefits of such a walk cannot be overestimated. In addition, cycle travel is the most economical option, you do not need to spend money on gasoline or on tickets.
There are several types of cycling routes depending on the duration of the trip. One-day cycle trip – does not provide overnight stops, one usually leaves in the morning, arrives in the evening of the same day. Weekend trip – cycling trip with one overnight stops, one usually leaves on Saturday morning and arrives on Sunday evening. Multi-day cycle trip lasts several days with overnight stops.
Cycling holidays are for everyone: adults and children, athletes and those who just love outdoor activities, the main thing is to choose the right direction for the bike tours.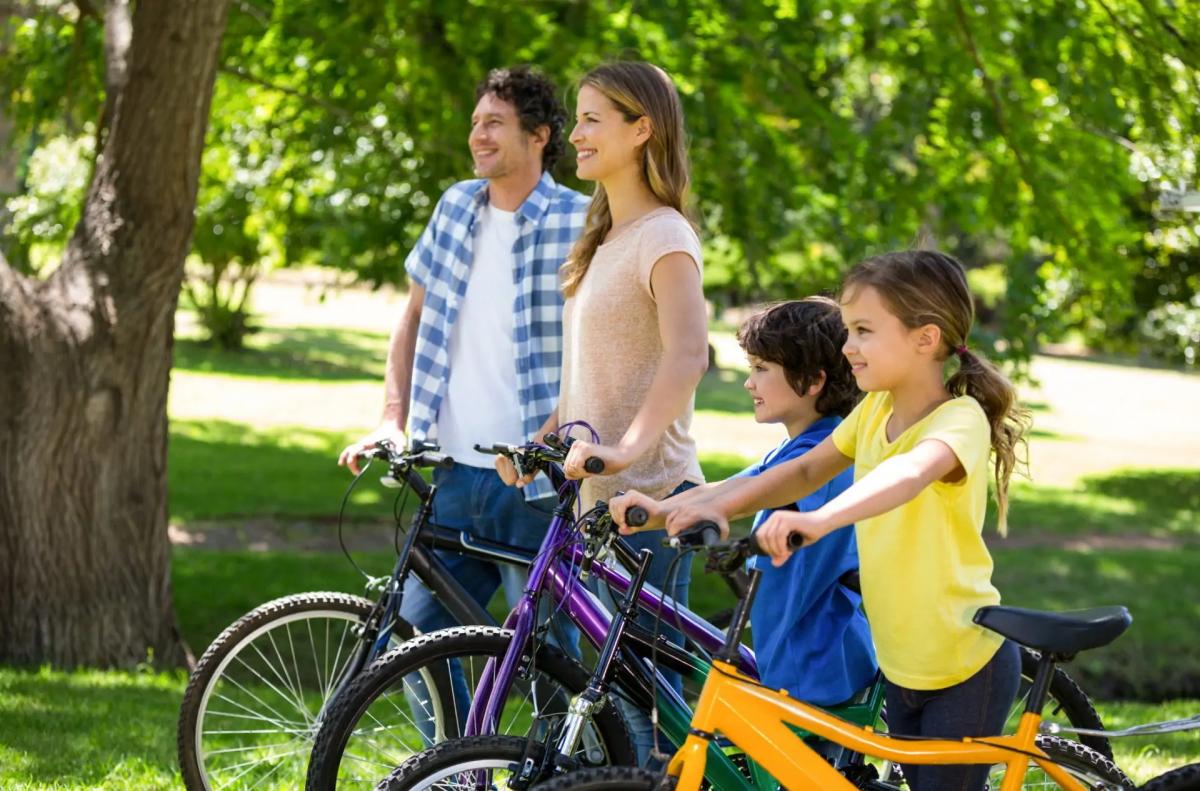 Classic cycle touring is better suited for a group of friends who enjoy singing hiking songs and are not afraid of mosquitoes. This is the same tailgate party, but you need to move not by car or on foot, but on bicycles. Such a trip can be a one-day trip or last several weeks.
For those who suffer from insomnia in the tents, and fish soup in the restaurant is tastier than from the pot – there is a civilized cycle touring. You drive a few kilometers and stay to rest in a hotel room or a rural house and spend the whole evening as you like.
Sport cycling is aimed at athletes who are striving to reach new heights, experience body and spirit. At the disposal of the technical cycle tourist – trails, movement along the plains and deserts in azimuths, overcoming frozen rivers and lakes, winter roads, forest and desert roads. Here you can show yourself in driving a cycle bike (if you can go where others are not strong), in the ability to independently solve problems that arise when cycling and getting around. Sports cycling on the highway, or as it is also called "marathon tourism", is characterized by the intensity and length of the route.
Extreme cycling for those who always strive for new strong sensations – these are long bike tours that last several years, these are trips in unsanitary conditions, trips away from civilization – to the Norway or to the desert of Spain. Extreme cycling balances on the edge of human capabilities.
Cycling holidays in Valencia
In Europe, everything necessary is provided for cycling tourism. Cycling tours around Valencia are particularly popular, as cultural attractions are scattered throughout the city, and access to the old center by car is completely closed. If you like to travel away from the hustle and bustle of the city, then the bike tours along the Albufera or Port Saplaya are for you.

For difficult mountain routes the city of Valencia is not the best option, so better to visit Switzerland and the Upper Rhine, and the most simple and urbanized route is from Bonn to Rotterdam. Its length is more than 400 kilometers; this is also not a one-day walk.
How to plan cycling tour yourself?
You can develop a bike tour yourself, in accordance with your abilities and preferences using interactive maps. Each cycle tourist will be able to choose a place on the map that is more convenient to overcome, rather than adjust to the routes created. Today, the undisputed leader is Google Maps. There are two ways to create routes:
Google Earth program
By means of different services using API Google maps:
It is important to choose a bike on which you will be comfortable and which is able to withstand the load and the road test. Touring bike type with a powerful racks and relatively heavy, sturdy wheels are best suited for this.

You can find this information in our next article on the choice of a bike you need for a bike tour in Valencia or other European cities.