Top 5 Fun Things to do in Valencia
Sometimes you need to get crazy and just concentrate on having fun. While on a holiday in the sunny city of Valencia, doing fun things is no problem. There are a lot of activities to choose from. Here are our favourite fun things to do in Valencia.
Las Fallas is the best time for fun things to do in Valencia
For five days in March the city will go absolutely crazy. When locals and tourists are celebrating, people fire loud fireworks and the city is crowded like at no other time of the year, the Las Fallas festival is going on. If you happen to be in the city at that time and are in search of fun things to do in Valencia, join the party crowd and enjoy a crazy and happy time at the Las Fallas.
So what do you need to expect from Las Fallas? One thing is the very colourful costumes and parades in the city. Women dress in very expensive, multiple layered and uncomfortable dresses. When Las Fallas comes to an end, they offer flowers to the Virgin Mary, who is a statue made of wood displayed at the city centre. There will be large and impressive figurines and parades through the city all the time. Those figurines are burnt at the very end of Las Fallas. Only one of them is saved and displayed in the Las Fallas museum. People can vote, which one of the detailed and crazy figurines earns a place in the museum. And last but not least, there are the fireworks, called Mascletà. Every day at 2 p.m. the fireworks go off at the square around the town hall.
Fun things to do on the beach in Valencia
Fun and beach go together like hen and egg. And one of the good things of Valencia is, that the city has long sandy beaches which can be reached easily by bike.
Malvarossa beach is the most famous beach of the city of Valencia. While riding your bike through the Turia Park, you can reach the beach easily after a bit of sightseeing in the old city. The park leads directly to the harbour, and next to the harbour you can find the Malvarossa beach. Choose the best bike on our site and keep exploring Valencian beaches
So what kind of fun in Valencia could you have on the beach? Swimming in the Mediterranean See is a fun thing to do, and after some exercise, you could enjoy an ice-cold beer and relax and tan in the sun. If you want to exercise some more, you could play some ball games, book a course at the surf-school or join a yoga group. It could be that you get hungry from all those fun activities. Don't worry, the beach has a promenade lined with restaurants.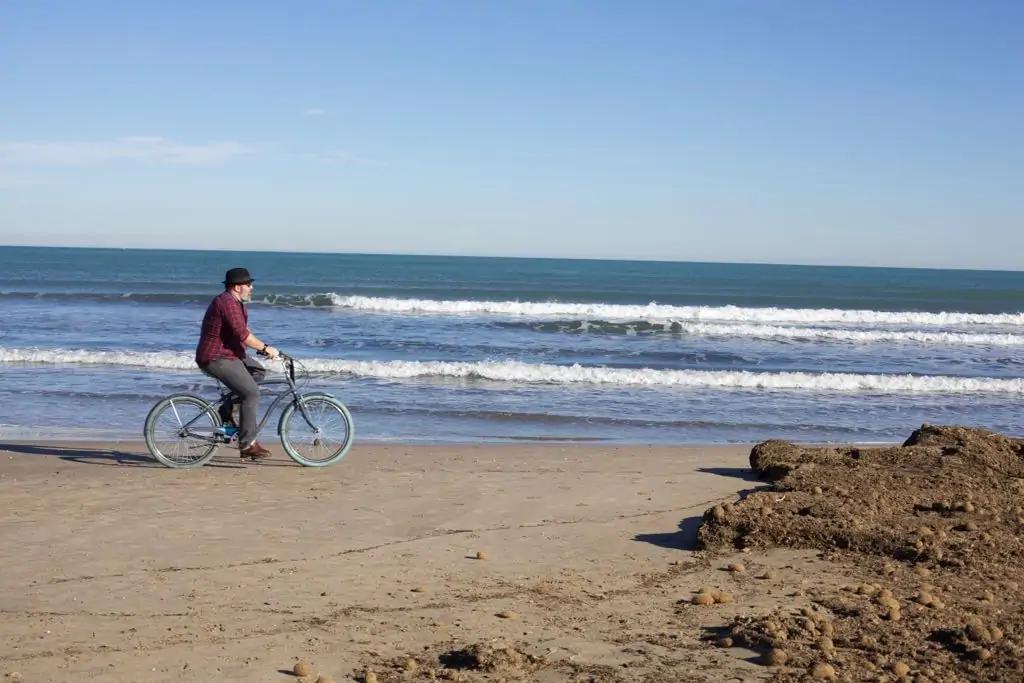 Discover the surrounding area of Valencia from horseback
You are up to more adventure and fun? So why don't you discover Valencia from horseback? One of the best fun things to do in Valencia is to look up riding schools and stables that offer horseback tours. The Centre Equestre Pataques for example offers all kinds of riding lessons. If you are a beginner or are an experienced rider, they will supply you with the level you need. As well, the riding school offers lessons in the typical Spanish ways of horse-riding: Doma Vaquera and Alta Escuela. Those derive from former times, when farmers had to work with cattle. The riding school is only fifteen minutes from the city of Valencia by car.

For experiencing nature from horseback a journey to Vilamarxant, which is thirty minutes away from Valencia, could be worth your time. There will be a short introductory riding lesson and afterwards the group will leave for a stroll in the beautiful surrounding nature. Don't worry about making a selfie while you are on your horse, the riding school will provide you with a photo session.
Talking about fun things in Valencia, a ride on the beach can't be left out. If you want to experience this romantic adventure, you have to ride your car to Gandia beach. There you can find the ranch Los Roblos which will provide you with a horse and an unforgettable beach ride!
Escape games in Valencia
Adventure, fun and suspense. An escape game combines all of it. You can find escape games in different parts of the city. The Exit has two different escape rooms. One is the Nuclear Bunker and the other one is called The Prison. You will have a team of 2-6 players that has to find the way out of the building while staying alive. Don't worry, it is just a game and a brilliant opportunity to have fun in Valencia!
If you always wanted to be a detective, Clue Hunter is the right game for you. The task is to find the murder or the murderers on board of the Orient express or to save the world from an evil scientist who wants to take over the world. They also offer customized games, so if you have something special in mind, go and ask. They might be able to offer your perfect adventure!
Find the fanciest clothes at a Valencian flea market
Valencia has some very nice vintage flea markets that are heaven for bargain hunters! The best thing is that after you had some fun in Valencia at a flea market, you can take home your prey and show it to your jealous friends. Doesn't that sound good?
One flea market that is perfect for bargain hunting is the El Rasto flea market. It opens on Sundays and it offers an authentic atmosphere. You will enjoy the colourful stalls and if you want to take home something that is typical for the city, you should buy some old Valerian tiles. If tiles aren't your thing, you will find garments or herbs or whatever you fancy.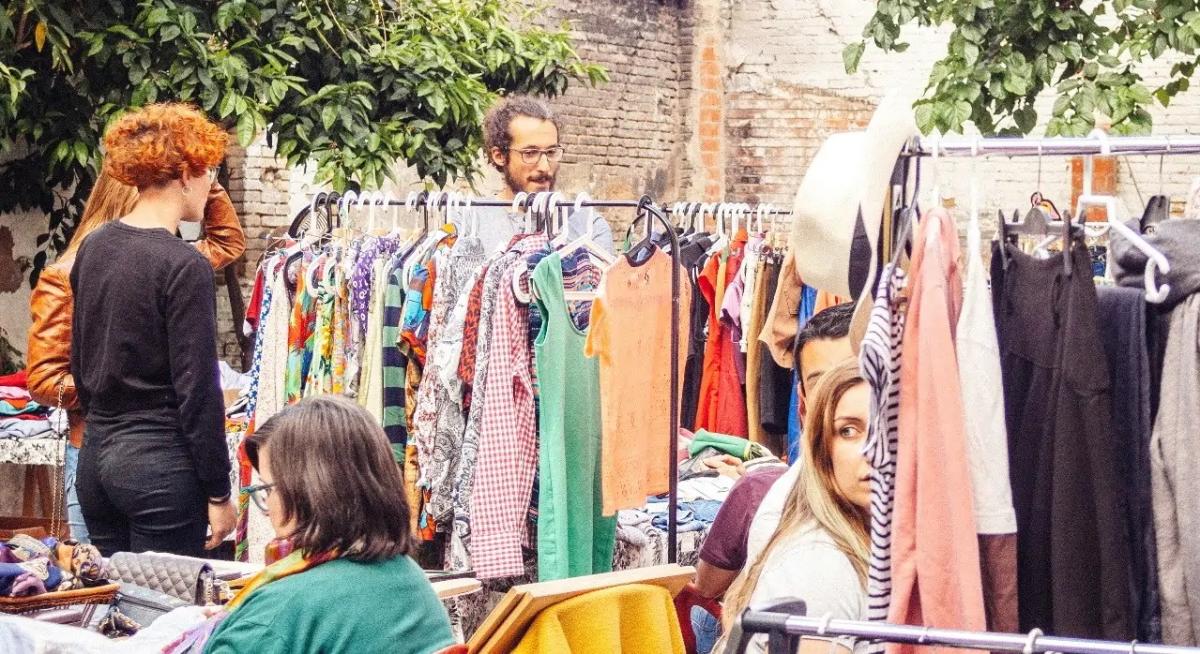 The hip quarter of Valencia, Ruzafa, opens the El Patio flea market on Sundays as well. You can find mostly vintage women's clothes there, so if you are short of a leather jacket or trendy shoes, go to Ruzafa and hunt your new clothes for little money.
Another place for hunting retro clothes is Radio City. They sell postcards and prints as well at their flea market. Since they don't have a market every Sunday, it is recommended to check out their website. There you will find different fun things to do in Valencia, since Radio City is also famous for its live music events and clubbing nights.